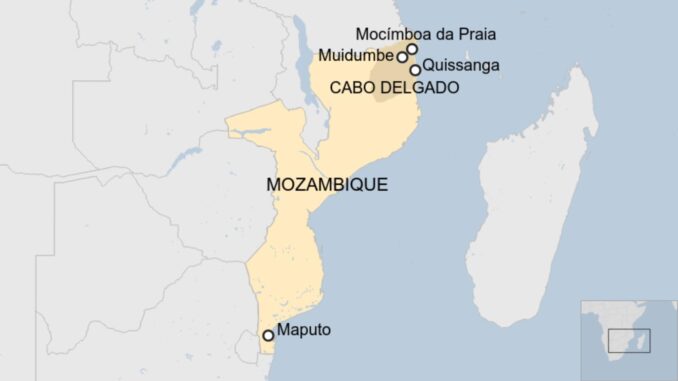 Two days after the announcement of the suspension of the gas project of the French group Total in the northeast of Mozambique, the World Bank is releasing funds. It is providing $100 million for an emergency recovery project in this region of the country where an Islamist insurgency has displaced hundreds of thousands of people.
The emergency package for northern Mozambique is part of a three-year, $700 million project. While calling on its regional partners in the Southern African Development Community (SADC) and the European Union to help restore security to the natural gas-rich region, the Mozambican government must also address the issue of 700,000 people displaced by insecurity caused by jihadist terrorism since 2017.
The signing of the agreement between the Mozambican state and the UN Office for Project Services took place on April 28 in Pemba, the capital of Cabo Delgado province, about 360 km south of Palma, the town briefly occupied by jihadists late last month. Present at the signing of the aid package, President Filipe Nyusi emphasized that the $100 million earmarked for the province would be spent on economic integration activities to "lift families out of a vulnerable situation.
This will include the provision of social services, agricultural development and infrastructure, such as the construction of schools and mobile hospitals. But in order for these activities to take place, they must first "restore normalcy in the areas affected" by the insecurity.