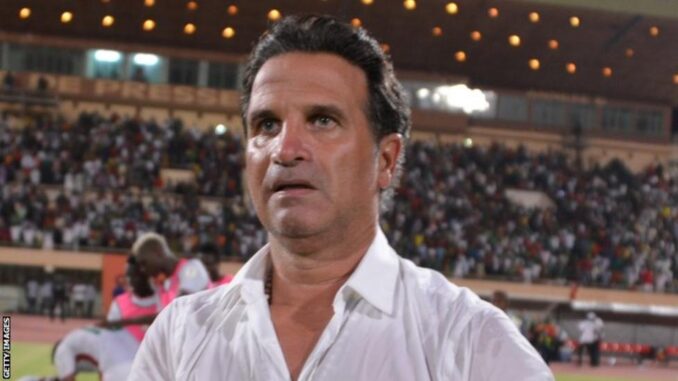 The Portuguese Paulo Duarte was appointed coach by the Togolese Football Federation on Monday, May 3, 2021. He succeeds the French Claude Le Roy and will take office in August.
The Togolese Football Federation (FTF) announced on Monday May 3 the appointment of Paulo Duarte as coach. The FTF was looking for a successor to Frenchman Claude Le Roy, who resigned last month. He had not been able to qualify the Hawks for the final phase of the next CAN next January in Cameroon.
Duarte has been the coach of the Angolan club Primeiro De Agosto since September 2020. Due to an agreement with his current club, Paulo Duarte will only take up the position in August.
In the meantime, local coach Jonas Kokou Komla will lead the Hawks next month against Senegal and Namibia in the first two rounds of the 2022 World Cup qualifiers. Duarte will start his contract on the field with a double confrontation against Congo in September.
The Portuguese has already been in charge of African selections. He had been coach of Burkina Faso between 2007 and 2012 and between 2016 and 2019. In 2017, the Portuguese technician had obtained a third place with Burkina Faso at the CAN 2017 in Gabon. A country he also knows for having been at the head of the Panthers in 2012 and 2013.