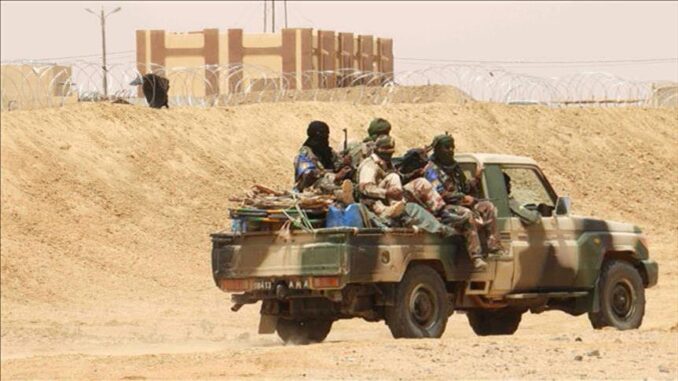 Two of the three civilians accused of robbery, each of whom had a foot and a hand amputated by suspected jihadists last weekend near the northern town of Ansongo, arrived on Monday in Gao, the region's capital, for treatment at a hospital. They are accused of robbing and stealing from Malian civilians traveling in the north.
The three men, described as thieves, attacked a transport truck on the Ansongo-Ménaka road in northern Mali. Arrested by suspected EIGS jihadists, they were taken to a weekly market in the town of Tin-Hama on Sunday. In public, the suspected jihadists performed a frightening act: each of the three people accused of theft had their right hand and left foot amputated.
The Ansongo locality's referral health center took in two of the three mutilated for first aid. They will be transferred the next day, 100 km away, to the hospital in the main city of northern Mali, Gao.
This is almost the first time since 2012, after the French army's Operation Serval, that jihadists have applied sharia law and amputated the limbs of suspected thieves. Observers say the absence of the Malian state in many parts of the country leaves the field open for jihadists to impose their laws. Analysts add that this is part of the jihadists' strategy: to show populations fed up with attacks on public transportation that they are the solution.