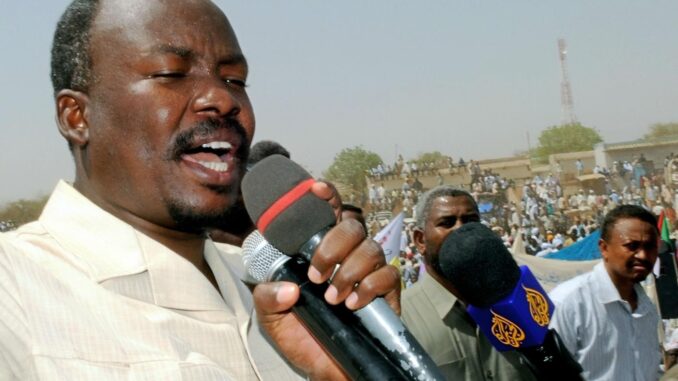 In Khartoum, a former al-Bashir regime official on trial in Sudan for war crimes in Darfur announced that he would prefer to be tried before the ICC, the International Criminal Court, and not in his country. Ahmed Haroun has also been wanted by the ICC since 2007 for the same crimes. Haroun held several positions with al-Bashir, including head of the ruling National Congress party, minister of state in the Ministry of the Interior, and general coordinator of the People's Police, a kind of militia under the Ministry of the Interior.
In a statement widely shared on social networks since Tuesday, Ahmed Haroun, the former Sudanese official, expressed his wish to be transferred to the ICC.
This announcement comes after his refusal to cooperate with the commission in charge of establishing the truth about the crimes in Darfur, during a new appearance earlier this week.
Ahmed Haroun accuses the local authorities of keeping him in detention "in violation of the law" adding that he has been "deprived" of the right to challenge his arrest. An authority "with such an appalling practice of law," he claims, that it will "not be able or willing to dispense justice," he wrote. It is for these and other reasons, he explains, that "I confidently announce my preference to have my case referred to the ICC.
The arrest warrant issued against him by the International Criminal Court in 2007 contains 42 charges, including murder, rape, torture, persecution and looting.
Other Sudanese officials are also being sought by the ICC, led by deposed President Omar al-Bashir, who is being held and tried in Khartoum. Last year, Ali Kosheib, leader of the Janjawid militia, also implicated in atrocities in Darfur, surrendered to the International Criminal Court.