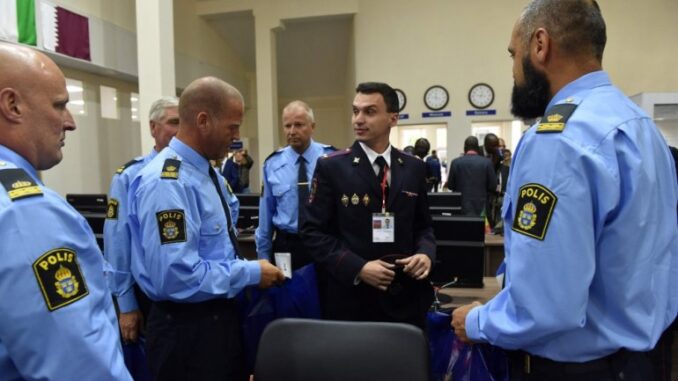 Malcolm Bidali, a Kenyan national, has been detained in Qatar for three weeks and the charges against him are still unknown. The security guard was writing under a pseudonym about the plight of migrant workers in the country.
"Twenty nights of detention without charge". On her twitter account, Vani Saraswathi counts the number of days since Malcolm Bidali was arrested. She is the editor and project director of Migrant-Rights, a Gulf-based migrant rights organization. It was on this site, among others, that the Kenyan wrote under the pseudonym "Noah".
At the height of the pandemic, Malcolm Bidali detailed his daily life as a security guard in Qatar. A rare testimony, written in the first person, which could be at the origin of his detention, fear the major human rights NGOs.
Indeed, the exact cause of his arrest is still not clear. The 28-year-old is "under investigation for violating security laws and regulations," the Qatari authorities said in a statement.
With the 2022 World Cup approaching, the Bidali case is a new thorn in Qatar's side. For several months, a campaign to boycott the World Cup has been denouncing the treatment of migrant workers in the country.