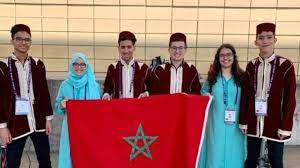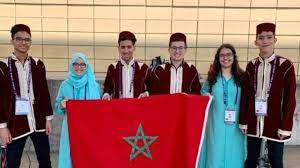 The Moroccan team won the gold medal at the 28th edition of the Pan-African Mathematics Olympiad, organized remotely by Tunisia on May 23-24, the Ministry of National Education announced on Thursday.
The Moroccan team made up of six students (3 girls and 3 boys) totaled 178 points, outperforming South Africa (151 pts) and Tunisia (113 pts), the Ministry said.
Aya Aguerjout, from Hassan II High School in Beni-Mellal and Youssef Bouhattouch from Benguerir High School of Excellence, won gold medals.
Hiba Benabbou, from Abdelkrim Khattabi High School in Nador, Asmae Hibat Allah, from Benguerir High School of Excellence, Mohamed Ayoub Mabtoul, from Mamounia High School in Meknes, and Adam Kharraz, from Sanabil Al Maarifa High School in Tetouan, won silver medals.
On this occasion, the Ministry and its partners, namely the official sponsor "OCP Group", and the Moroccan Mathematics Association, congratulated the winners for this great performance.