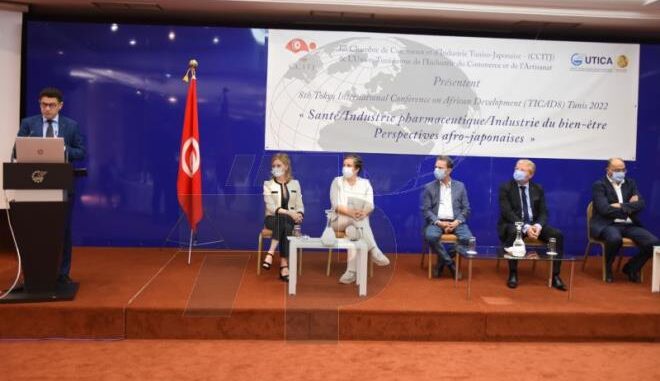 A vaccine production unit for the Tunisian and African markets is one of the projects to be presented to Japanese partners, ahead of the Tokyo International Conference for African Development "TICAD8" scheduled for August 2022 in Tunisia.
The project will be presented as part of the white paper of the Tunisian-Japanese Chamber of Commerce and Industry (CCTJ), reported Tunisian News Agency TAP.
"We believe that we are able to invest in a vaccine production unit that will meet the demand of the Tunisian and African markets," said Lassad Boujbal, Executive Chairman of MEDIS Laboratories, a group specializing in the manufacture and marketing of generic drugs.
Speaking at a recent conference in Tunis under the theme "Health – pharmaceutical industry – industry of welfare: Afro-Japanese perspectives," Boujbal said the COVID-19 pandemic crisis has emphasized the need to have a unit specializing in the manufacture of vaccines that can meet the needs of the market, particularly of emerging countries.
"We have approached potential partners and we will choose the technical partner with which we will realize this unit that will use a cutting-edge technology," he said.
He added that technical and financial agreements will be concluded with Japanese or Western partners to finalize the project.
President of CCITJ, Hedi Ben Abbes recalled that the white paper will include projects in ICT, health and pharmaceutical industry, renewable energy and agri-business.
"Our goal is to convince the Japanese to conclude contracts with the Tunisians for the implementation of these projects, which will be designed in consultation with African countries."
Tunisia intends to increase its exports of pharmaceutical products from 18% currently, to 40%, according to President of the national chamber of the pharmaceutical industry Sarra Masmoudi.
TICAD organizers, in 2016, decided to hold this event alternately between Japan and an African country.
Tunisia will be the second African country after Kenya to host this Conference in August 2022.