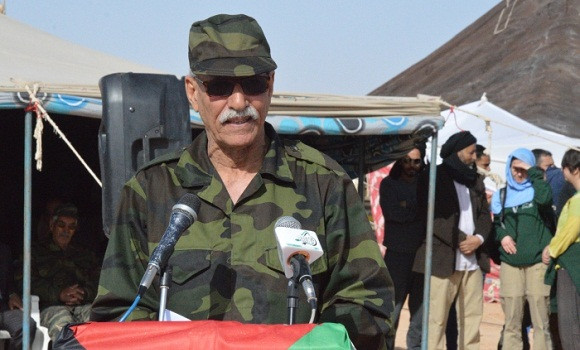 Brahim Ghali, leader of the Polisario militias based in Algeria, prosecuted for serious genocide crimes, torture and terrorism, appeared this Tuesday by videoconference before Judge Santiago Pedraz, judge of the National Court (the highest Spanish criminal court), according to judicial sources.
Two major complaints were retained by the Spanish justice against the leader of the separatists of the Polisario, admitted since April 18 at a Spanish hospital in obscure conditions under a fake Algerian identity.
The first complain relates to "torture" and was filed by Fadel Breica, who accuses the leader of the separatists of being responsible for his kidnapping during the period from June 18, 2019 to November 10 of the same year.
The second one relates to "genocide", "assassination", "terrorism", "crimes against humanity" and "kidnapping", among others, and was made by the Sahrawi Association for the Defence of Human Rights (ASADEDH), which is based in Spain.
This convict is among the 28 members of the separatist group and senior Algerian government officials who were denounced by ASADEDH and other victims in August 2012.
Several victims of this torturer, who had filed complaints against him, are now calling for his arrest and his trial.
The appearance for the first time of Brahim Ghali before a court reveals the true face of the "Polisario" embodied by a chief torturer who has committed heinous crimes, terrorist acts, kidnappings and serious human rights violations.