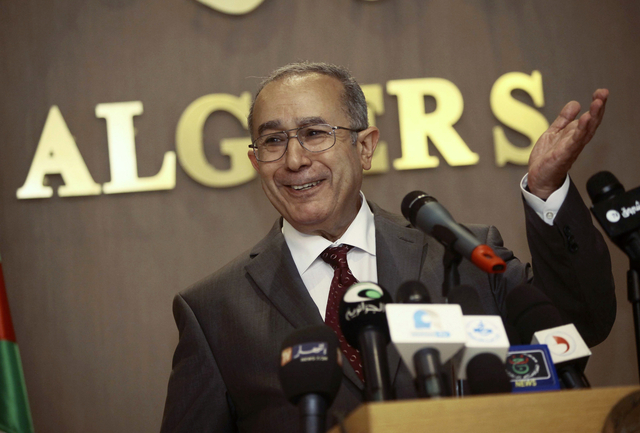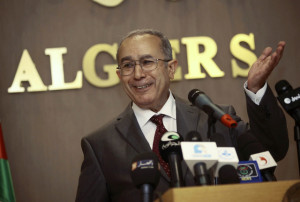 Algeria has confirmed its participation at the next international Geneva Conference geared towards ending the Syrian War. Foreign Minister Ramtane Lamamra said they are determined to "work on gathering Arabs together again" to end the crisis in Syria. The conference will be held next year on January 22nd.
Foreign Minister Lamamra said that Algeria will honor the invitation to the Geneva II conference because President Bouteflika conceives it"as a sign of supporting peaceful solutions" to conflicts. He stated that they will leave no stone unturned in their efforts to reach the objectives of the conference.
The crisis is Syria started as demonstrations against the government before degenerating in to a war which has left thousands dead and turned millions into homeless and refugees. Lakhdar Brahimi, an Algerian, is serving as the envoy of the United Nations and the Arab League. He is tasked with ending the war but he has found difficulties in bringing the different parties together for negotiations.
Algeria "unconditionally supports Brahimi and will work on gathering Arabs together again in a bid to reach peaceful solution that will give rise to a constructive dialogue between the various Syrian political forces," the foreign minister stressed. Brahimi was nominated after former UN Secretary General Kofi Annan resigned as the UN envoy to Syria.
Unlike the Assad government in Damascus, the rebels are vastly divided. Islamists are believed to be having the upper hand among the rebels. However, Algeria is optimistic that they can reach an agreement. Minister Lamamra believes that the Geneva II conference "will be an opportunity to intensify consultations to create appropriate atmosphere for the success of peace talks in Syria, to reach a peaceful negotiated solution to preserve the unity, integrity and sovereignty of Syria".