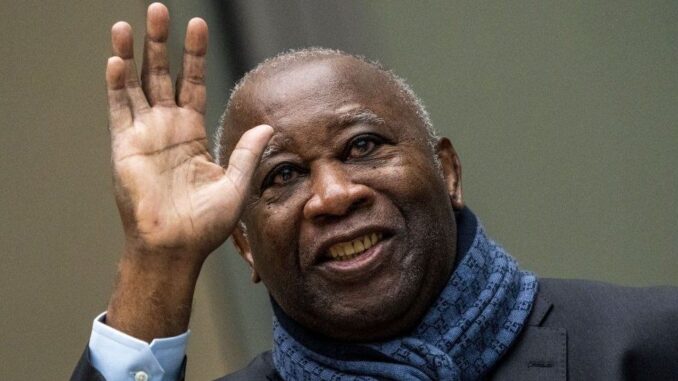 According to Ivory Coast government spokesman Amadou Coulibaly, the June 17 date put forward by the FPI-GOR for the return of former President Laurent Gbagbo to the country was not the subject of a "consensual choice. It was not communicated to the authorities by Laurent Gbagbo's entourage.
Will Laurent Gbagbo be back in Côte d'Ivoire on June 17? While the date was announced with great fanfare by the Secretary General of the FPI-GOR, several members of the government were surprised to learn the news through the press. A few minutes after the announcement, the Minister of National Reconciliation, Kouadio Konan Bertin – although he was involved in discussions with the FPI on the modalities of this return – assured RFI that he had not been informed.
Government spokesman Amadou Coulibaly regrets that the decision was taken unilaterally. "What we had agreed was that the date should be chosen by consensus, so for us there is no date," he said. The Minister of Communication goes so far as to question the possibility of this return: "I don't know how he would get to this date of June 17 if no provision is made for his reception.
Since April, discussions between Laurent Gbagbo's reception committee and the government have focused on securing the former president's place of residence and the modalities of the popular reception reserved for "Woody," who still has many supporters in the country.
Ivorian President Alassane Ouattara said in early April that Laurent Gbagbo could return "whenever he wanted" and that his travel expenses would be covered. But according to the government spokesman, the date of his return was to be agreed upon by the various parties.
"There is a whole series of things that need to be settled beforehand," insists Amadou Coulibaly. "When they come to us with a date, we will decide together if this date is feasible or not," the spokesman said.