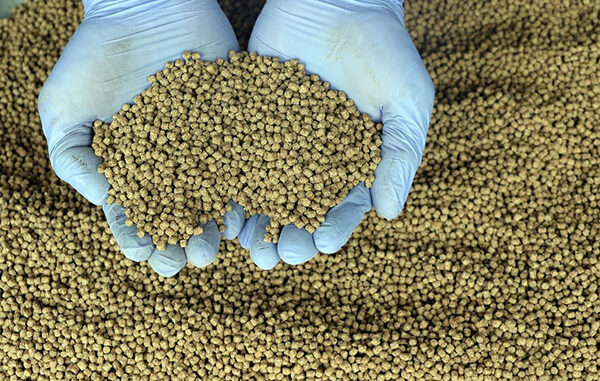 In West Africa, Greenpeace and Changing Markets denounce the large European companies that manufacture fishmeal and fish oil, in a report published on June 1, 2021. For the two NGOs, these large companies accentuate food insecurity in West Africa.
"Devastating consequences", the words of Greenpeace and Changing Markets are strong enough to castigate the current form of the fishmeal and fish oil trade in West Africa. The title of the report of the 2 NGOs is very explicit: "Feeding a monster: How the European aquaculture and animal feed industries are stealing food from West African communities". According to this survey, 500,000 tons of small fish are caught each year along the region's coasts and processed into feed for livestock and farmed fish outside the African continent; there is also processing for cosmetics.
According to Greenpeace and Changing Markets, fishmeal and fish oil production in West Africa has increased 13-fold in the last 20 years. It has gone from 13,000 tons in 2010 to 170,000 tons in 2019. This practice compromises the food security of communities living on the coasts of Mauritania, Senegal and the Gambia. It also deprived communities in countries that do not have access to the sea, such as Mali, Burkina Faso and Niger, of sources of protein. "A serious threat to food security in the sub-region," warn the two NGOs, coupled with environmental pollution in areas close to the plants.
Complaints or demonstrations against the nuisance of fishmeal and fish oil production plants have been recorded in Mauritania and the Gambia. From a socio-economic point of view, the populations most affected "are women, who traditionally produce smoked, salted and dried fish which they sell on the local market, and artisanal fishermen," the report states.
The European Union is the main market for the products of this activity that Greenpeace and Changing Markets denounce. But China is not left behind, the demand for fishmeal has exploded, due to the increased needs of aquaculture. A demand that is also growing in two other Asian countries: Vietnam and Malaysia.
Greenpeace and Changing Markets call on West African countries to stop the production of fishmeal and fish oil and to give priority to the human consumption of fish products.