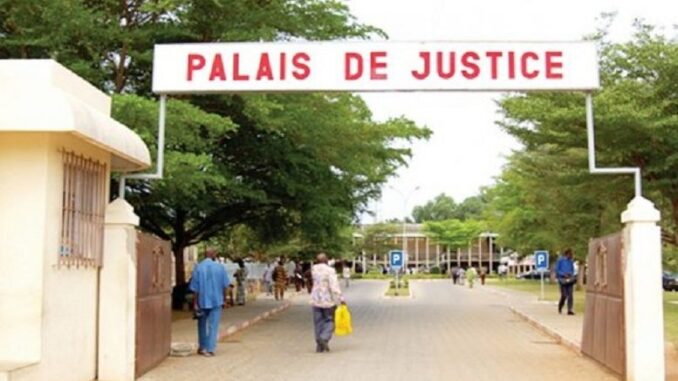 The trial of the former mayor of Abomey-Calavi, Georges Bada and his 28 co-accused, opened this Tuesday, July 6, 2021, at the Court of Repression of Economic Offenses and Terrorism (CRIET). They are appearing before the CRIET because the Court of Appeal of Cotonou and the Court of First Instance of Abomey-Calavi have found themselves incompetent to judge the case of the sale of 39 hectares of land.
Since the outbreak of this affair in December 2020, 19 people have been remanded in custody and 10 others are being prosecuted without a warrant. The former mayor, Georges Bada, was incarcerated on Monday, December 7, 2020, for criminal association, fraud and abuse of office.
They are accused of having, on the basis of an enforceable court decision and on the instructions of the prefect, allocated 39 hectares of land to a woman to compensate her after an expropriation. A disturbing detail noted by the prosecutor Mario Métonou: several local elected officials became owners of the plots of land granted to the lady.
The hearing was postponed to July 13 with the presence of the guardianship of Georges Bada at the time of the facts.