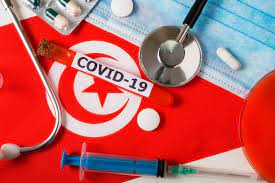 King Mohammed VI has given his instructions for sending emergency medical aid to Tunisia to help this brotherly Maghreb country cope with the worsening of the epidemiological situation and the sharp increase in contamination cases and deaths linked to Covid-19, said the Moroccan Ministry of Foreign Affairs.
The medical assistance will consist of two complete and autonomous intensive care units, with a total capacity of 100 beds. It will also include 100 respirators and two oxygen generators with a capacity of 33 m3 per hour each. The aid will be airlifted by Royal Air Force planes, the ministry said.
The Royal decision falls within the framework of the ties of active solidarity between Morocco and Tunisia, and translates the authentic brotherhood binding the two peoples, the foreign ministry said.
Tunisia's health system has collapsed due to the surge in coronavirus cases, said the health ministry recently when describing the dire situation in the country.
The surge in coronavirus cases has had a disastrous impact on the country's health system which collapsed, as conceded by Tunisian officials. Hospitals are submerged by Covid-19 patients and morgues hit maximum capacity.
On Monday, the health ministry reported 4,310 news cases and 104 fatalities. With the new data, the toll of contaminations has hit 501,923, while death count stands at 16,494.
Tunisia is also lacking vaccine doses. So far, only 4 percent of the 12 million population have been fully immunized.