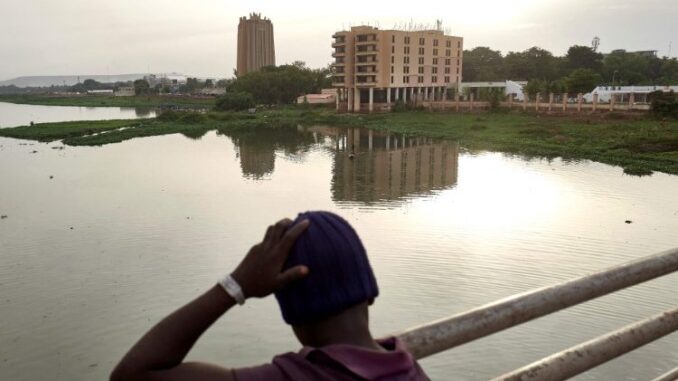 Father Léon Dougnon was released on Tuesday afternoon, July 13. The priest of the village of Ségué, in the Mopti region, was kidnapped on June 21, while traveling with four other Christian faithful. It was near the town of Bandiagara.
Abbé Léon Dougnon and four faithful were abducted on their way to a funeral in the Segou region. No one has claimed responsibility, but local sources point to jihadists from the Macina katiba, affiliated with the Aqmi-linked Groupe "Soutien à l'islam et aux musulmans" (GSIM), which is known to be active in the area.
The kidnappers quickly released his fellow travelers, but not Father Léon.
His captors dropped him off on the side of the road between Mopti and Koro. He spent the night in a village near Bandiagara, at the home of relatives, where he intends to stay for a while to rest, before resuming his post as parish priest in the village of Ségué. And today, Father Léon would like to thank all the people who prayed for him and worked for his release.
He is well, he is in good health, he has been treated well, and he is obviously happy about his newfound freedom. Father Léon prefers not to speak on the air, but he confirms that he was released on Tuesday afternoon. This is what the governorate of Mopti had initially indicated. This release is obviously a huge relief for his family.
When his kidnappers released the other faithful who were with him, they also explained that they were keeping Father Léon with them to repair his car, which had broken down, so that he could return home with it. Three weeks later, Father Léon left without his car, which could not be repaired.
He was nevertheless released thanks to the mediation of community leaders in the area, representatives of civil society and the Christian community. A source involved in these discussions assures that there was no quid pro quo. Léon himself says that it was the car issue that delayed his release. No further details were disclosed.