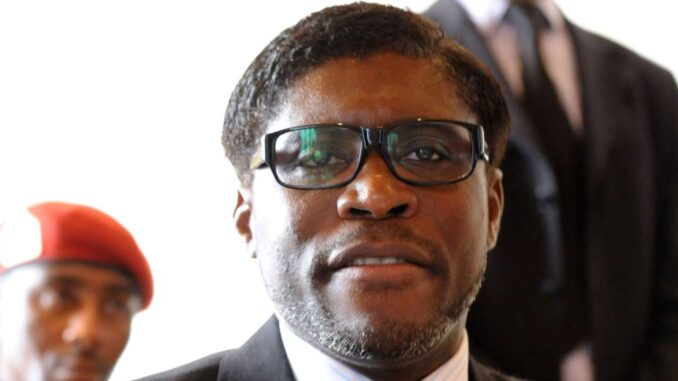 The Court of Cassation rejected this Wednesday 28 July 2021, the appeal filed by Teodorin Obiang. The son of the Equatorial Guinean president challenged his conviction in France for embezzlement of public funds in his country. His defense believed that the French justice system should not rule on offenses committed abroad, but the Court of Cassation decided otherwise.
France's highest court ruled that the judges' decision was in accordance with the law. French justice could therefore rule on these embezzlements even if they took place abroad. In concrete terms, this means that Teodorin Obiang's conviction on appeal is confirmed: he will have to pay a fine of 30 million Euros and will be sentenced to three years in prison suspended for laundering of misappropriation of public funds.
This legal battle has been going on for 14 years, and it's great that it's finally coming to an end," said Tutu Alicante, director of the Equatorial Guinean human rights NGO EG Justice, who lives in exile. It's great to have won, for all of us who are fighting corruption, for all of us who are fighting from Equatorial Guinea and from other countries with authoritarian regimes, and to see our kleptocrats held accountable."
Equatorial Guinea could become the first country to benefit from the new mechanism for the restitution of ill-gotten assets. Last week, French deputies adopted this mechanism which allows the return of confiscated assets to the population. In the case of Teodorin Obiang, his assets -estimated at 150 million euros- will be auctioned off and the money collected will be used for development actions in Equatorial Guinea.
Apart from the Obiang case – the only one to have resulted in a conviction – the most emblematic case on the African continent is the one involving the family of Congolese president Denis Sassou-Nguesso. For the time being, French justice has indicted the president's daughter, son-in-law and nephew, who are suspected of "laundering of public funds". The magistrates have already seized several properties of the Nguesso clan, a dozen luxury cars as well as a gigantic mansion with seven rooms and an indoor swimming pool. The procedure is still ongoing.