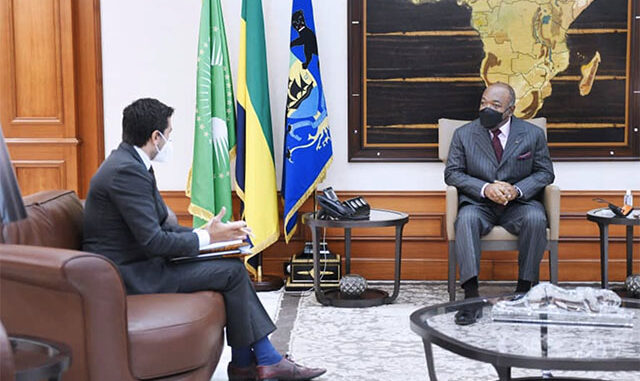 The IMF's local representative, Marcos Poplawski-Ribeiro, personally went to the Presidency of the Republic on Monday to announce the good news to the Head of State, Ali Bongo Ondimba.
"It is a loan program of 306 billion CFA francs, of which 126 will be disbursed in this first year. With three objectives: to continue the work of health, economic and social response to the Covid-19. The second, to revive the Gabonese economy, reducing the debt. And then to reduce poverty.
In June 2017, Gabon and the IMF had concluded a first three-year agreement. Libreville had benefited from an envelope of 354 billion CFA francs to revive its economy, which had been severely damaged by the fall in commodity prices in 2014.
When Gabon had signed the first agreement with the IMF in 2017, economic growth was 0.5%. It has reached 2.8% three years later, a government source said.