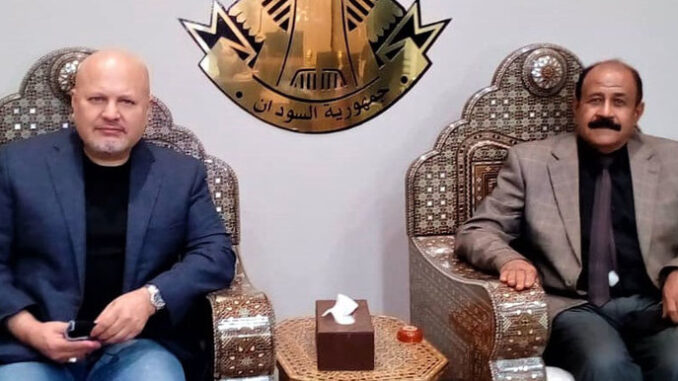 The new chief prosecutor of the International Criminal Court (ICC), Karim Khan, began his first visit to Khartoum on Tuesday, which recently took a step closer to a possible trial of former dictator Omar al-Bashir at the ICC, according to the Suna agency.
In office since June, the British lawyer became the third chief prosecutor of the jurisdiction, created in 2002 to judge the worst atrocities in the world. He took over from the Gambian Fatou Bensouda, who had reached the end of her term.
His visit will last one week, said the ICC on its Twitter account. The new head of the ICC will discuss with Sudanese authorities ways to "consolidate cooperation on the investigation" conducted by the international body since 2005 into crimes committed in Darfur, in the west of the country, according to the Suna agency.
The conflict in Darfur has pitted Bashir's Arab-majority regime against ethnic minority insurgents since 2003, killing an estimated 300,000 people and displacing nearly 2.5 million during the early years of violence, according to the United Nations.
Arrested and tried in Sudan after his removal from office in 2019 under pressure from a popular revolt, the former president is wanted by the ICC in The Hague, along with other former regime figures, for "crimes against humanity" and "genocide" in Darfur.
Last week, the Sudanese cabinet voted to ratify the Rome Statute of the International Criminal Court (ICC), a further step towards a possible international trial of Mr. Bashir before this international body.