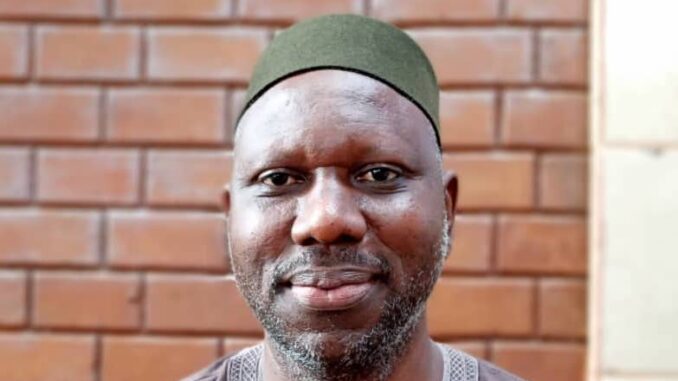 The prison administration accuses the opponent of having violated "the terms and conditions" of his parole for health reasons.
Freedom was short-lived for Abdoulaye Bah. Indeed, three weeks after being granted parole for health reasons, the former president of the special delegation of Kindia (west) has again joined this Monday the central prison of Conakry, the capital.
The national official in charge of political marketing and animation of the Union of Democratic Forces of Guinea (UFDG) "has engaged in calls for civil disobedience and attacks on the institutions of the Republic," reads the statement signed by the National Director of Prison Administration and Rehabilitation, Charles Victor Maka.
According to some media, Abdoulaye Bah recalled in this video that Cellou Dalein Diallo, leader of the UFDG, was indeed elected president of Guinea in the presidential election of October 2020, and that he cannot recognize Alpha Conde as head of state.
For the UFDG, the return to prison of an "indomitable and incorruptible executive" of this party is only intended to "weaken" this political formation. Abdoulaye Bah "has not violated any measure" imposed on him by the authorities.
Arrested in early November last year, Abdoulaye Bah was granted semi-supervised freedom on July 16, along with some Union of Democratic Forces of Guinea (UFDG) officials, for health reasons.