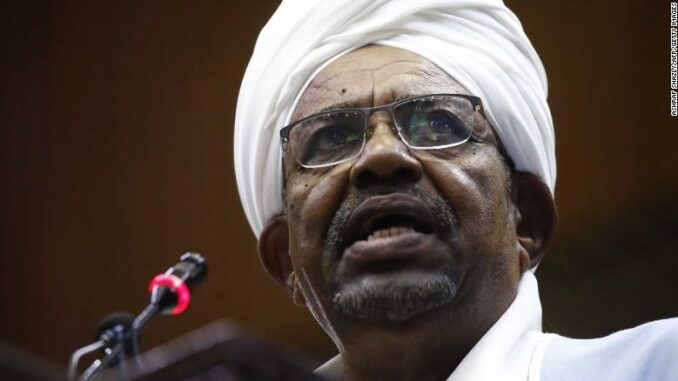 Sudan will hand over former autocrat Omar al-Bashir and two other leaders to the International Criminal Court (ICC), which has been seeking them for more than a decade for "genocide" and crimes against humanity during the deadly conflict in Darfur.
"The Council of Ministers has decided to hand over the wanted persons to the International Criminal Court," Sudanese Foreign Minister Mariam al-Mahdi said Wednesday, according to the official Suna agency, during a meeting with the new chief prosecutor of the court based in The Hague (Netherlands), Karim Khan, who is visiting Khartoum for a week.
The conflict in Darfur, a region in the west of the country, has opposed since 2003 the Arab-majority regime of Mr. Bashir and rebels from ethnic minorities who consider themselves marginalized. It has left an estimated 300,000 people dead and nearly 2.5 million displaced, mostly in the early years, according to the United Nations.
The daughter of former Prime Minister Sadek al-Mahdi, who was overthrown in 1989 by a coup led by Mr. Bashir, the Sudanese minister stressed on Wednesday the "importance" of her country's cooperation with the ICC "to obtain justice for the victims of the war in Darfur.
It did not specify a date for the extradition of the three former leaders, which must be discussed between the government and the Sovereign Council, the highest body in charge of the transition.
Omar al-Bashir, 77, was overthrown after 30 years of undivided rule in April 2019 by an unprecedented popular movement triggered four months earlier by the tripling of the price of bread. The other two regime pundits to be handed over to the ICC are the former governor of South Kordofan state and former minister, Ahmed Haroun, and the former minister of defense, Abdel Rahim Mohamed Hussein, who are wanted on the same charges. They were arrested after the fall of Mr. Bashir and are currently being held in Sudan.