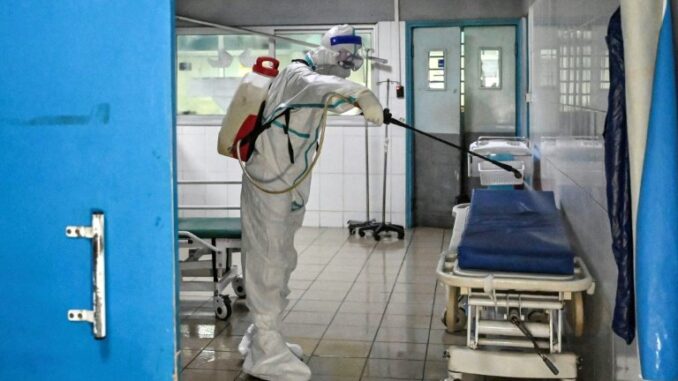 The Guinean authorities asked on Thursday to the Ivory Coast to proceed to a new analysis of the young Guinean woman in whom the Ebola virus was detected in Abidjan, evoking "questions" on the initial diagnosis.
A case of Ebola hemorrhagic fever was detected Saturday in Abidjan in a young Guinean woman of 18 years, arrived in Ivory Coast on August 11 from the Guinean city of Labé (north), a journey of more than 1,500 km that she made by road.
"The improvement of the symptoms of the disease and the improvement of the clinical picture in 48 hours raise questions, knowing the classic evolution of the disease," wrote the Guinean Minister of Health, Remy Lamah, in an official letter. The minister also pointed out in the letter to the World Health Organization (WHO) that the Guinean medical team sent to Abidjan was unable to access the patient.
The city of Labé, where the young Guinean woman is from, "has not recorded any case of Ebola virus disease during the national outbreaks of 2014-2016 and 2021," said Remy Lamah. "Considering all the above, Guinea requests from the Ivorian authorities through the WHO a reconfirmation of this case through the Pasteur Institute of Dakar and if possible another accredited laboratory," added the minister.