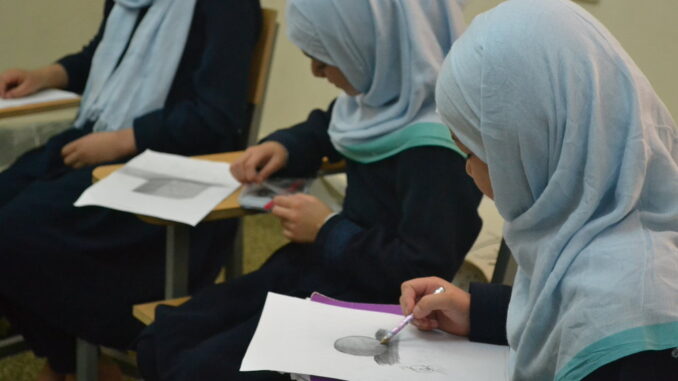 After Uganda, Rwanda becomes the second African country to host Afghan refugees.
Afghanistan's only boarding school for girls is moving its entire 250-person facility to Rwanda, officials said Tuesday.
The news was first announced through a tweet from Shabana Basij-Rasikh, president and co-founder of the School of Leadership of Afghanistan (SOLA). It was then confirmed on the Rwandan side.
All students, faculty, staff and family members affiliated with the school left Kabul last week after the Taliban took over the Afghan capital. Their stay in Rwanda is initially expected to last one semester, the school's co-founder said. She added that all the evacuees are already on their way to Rwanda after transiting through Qatar.
"So many people played a key role in our departure, and while I can't thank all of you here, I want to publicly express my gratitude to the governments of Qatar, Rwanda and the United States for their critical assistance," Basij-Rasikh wrote. "When circumstances on the ground allow, we hope to return home to Afghanistan. For now, I request confidentiality for our community," she added.
For its part, the Rwandan Ministry of Education has stated that Rwanda is eager to welcome these refugees. Rwanda, with a population of 13 million, is already home to at least two refugee camps, according to UN Women. It is one of the most lauded countries in the world for empowering women and including them at the highest levels of leadership.