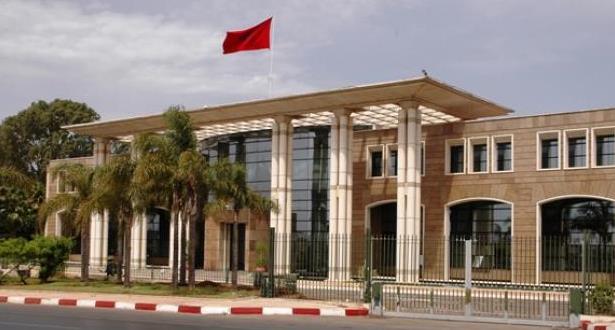 Algerian foreign minister Ramtane Lamamra announced on Tuesday that his country has decided to sever diplomatic relations with neighboring Morocco which the military junta unjustly blames for its failures and deepening socioeconomic crisis.
In a bid to justify such an incomprehensible move as relations between the countries are already frozen, Lamamra cites Rabat's relations with Israel, links with Kabylie autonomy militants and Rachad movement, accused by Algerian authorities to be involved in the deadly wildfires that hit hard the Kabylie region. But Algerian rulers have so far failed to produce any evidence to back their baseless claims.
Morocco and Algeria have had strained relations for decades, mainly over the Sahara issue and the border between the two countries has been closed since 1994.
Morocco's King Mohammed VI has reached out many times to Algerian rulers to open land borders and to settle all issues hampering the development relations between the two countries.
The Monarch has also offered two planes to help Algerian authorities fight the forest fires and sent to Algerian president a message of condolences and compassion following the wildfires that claimed several victims. But all royal goodwill initiatives were ignored by the Algerian rulers to the astonishment of the international community.
According to press reports, Algerian intelligence operatives are involved in the forest fires that ravaged the Berber region of Kabylie. The blaze has been used a punitive and vindictive tool against Kabylie autonomous advocates as part of the scorched-earth strategy deployed by the Algerian top brass to maintain their power.
In Rabat, the Moroccan foreign ministry said the North African Kingdom has taken note of the unilateral decision of the Algerian authorities, saying Morocco "regrets this completely unjustified but expected decision – in view of the logic of escalation noted in recent weeks – as well as its impact on the Algerian people".
Morocco categorically rejects the fallacious, even absurd, pretexts underlying it, said the foreign ministry in a press release.
"Morocco will remain a credible and loyal partner for the Algerian people and will continue to act, with wisdom and responsibility, for the development of healthy and fruitful inter-Maghreb relations", underlined the statement.