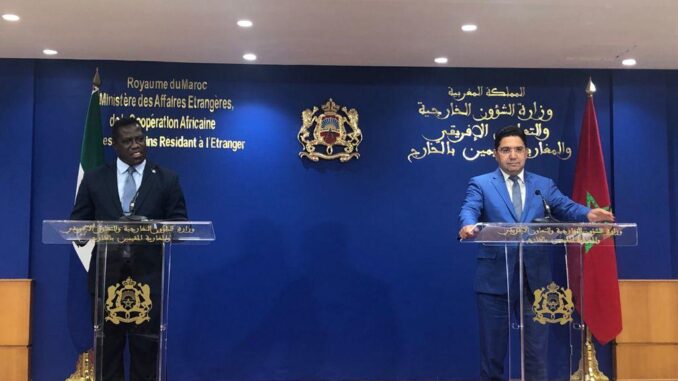 The Republic of Sierra Leone will join the growing list of countries having diplomatic representations in the Moroccan Sahara with the opening of a Consulate General in the Saharan city of Dakhka.
The announcement was made Thursday in Rabat by Sierra Leone's Foreign minister David J Francis at a joint press conference held with Moroccan peer Nasser Bourita.
The move deals a hard blow to Algeria and the polisario separatist group as nearly thirty countries from Africa, Arab world and Caribbean region have already installed consular missions in Moroccan Sahara cities of Dakhla and Laayoune, confirming their recognition of the Moroccan sovereignty over its Sahara.
The top diplomat of Sierra Leone has also announced the decision of his country to open an embassy in Rabat to enhance political dialogue and consultation between the two countries.
He also signed with Moroccan peer agreements destined to bolster cooperation ties between Rabat and Freetown in training, education, trade exchanges, economy, investment and security.