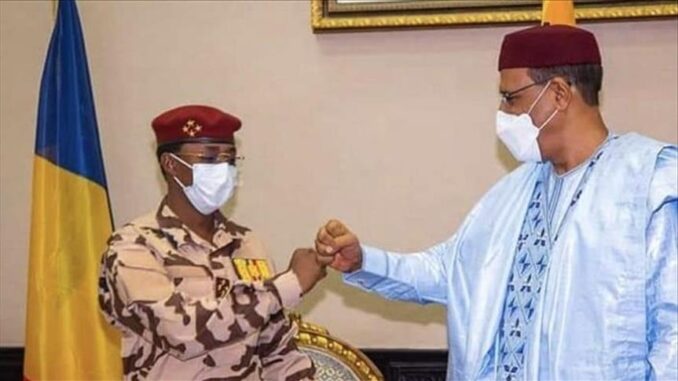 The five Defense ministers of the G5 Sahel met from August 31 to September 1 in Niamey. With the reconfiguration of the Barkhane force and the incessant jihadist attacks in the tri-border area, the States decided to review their security strategies.
The Niamey meeting allowed the G5 Sahel defense ministers and their chiefs of staff to redefine a new strategic concept of counterterrorism to adapt it to the current security context.
According to the Nigerien Minister of Defense, the security situation is worrying in the central zone, that is, in the Tri-border and Liptako Gourma areas. In these areas, JNIM and EIGS terrorist groups are attacking civilians and defense and security forces indiscriminately.
For the Chadian Minister Delegate to the Presidency, the tri-border area is an unpredictable space because of the terrorist outbursts observed recently. These terrorists, he added, are in liaison with those of Libya, which supports them in all areas for the destabilization of the Sahel.
Thus, the reconfiguration of the Barkhane force requires useful and urgent provisions, it is said. Priority must be given to bilateral and multilateral actions. This is the case of the joint operation Taanli, conducted by Niger and Burkina Faso a few weeks ago.
The involvement of the population in their own security, through healthy and constructive collaboration between them and the defense and security forces, is recommended. The same is true for the massive involvement of commissioned officers from the G5 Sahel Defense College in the conduct of operations.