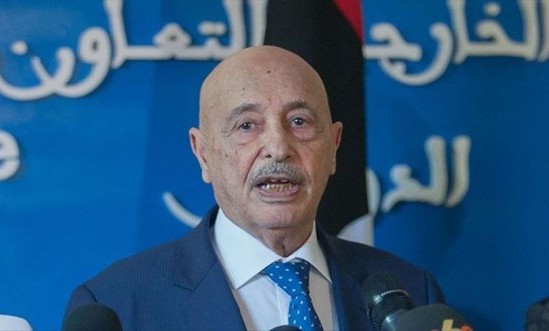 The Speaker of the Libyan House of Representatives (HoR), Aguila Saleh, is set to pay a visit to the Kingdom of Morocco on 02nd and 03rd, September, 2021, to hold talks with several Moroccan officials with the aim to consult on the last developments of the Libyan crisis and to coordinate efforts enabling Libya to overcome the obstacles facing many key questions, namely those in relation with the preparations undertaken so far by the Libyan authorities for holding the next polls scheduled for 24th, December, 2021 in line with the UN road map.
The visit of the Speaker of the Libyan Parliament coincides with the visit to the Kingdom of the Vice President of the Libyan Presidential Council (PC), Abdallah Allafi, who is expected to hold talks with Aguila Saleh under the auspices of the Moroccan authorities. This visit, which is the second for this high Libyan official in less than a month, aims at discussing the necessary terms for the management of the current transitional phase and to ensure a peaceful transition of Libya to a stable phase by providing the necessary guarantees for organizing transparent elections whose results would be respected by all Libyan parties.
This meeting will also be an opportunity for senior Libyan officials to discuss solutions that will break the current stalemate in relations between the legislative and executive powers.
It is also expected that the Speaker of the House of Representatives will meet with a group of Libyan officials and political actors present in the Kingdom of Morocco as part of the steps taken by Rabat to crystallize a common Libyan vision for the management of the Libyan crisis.