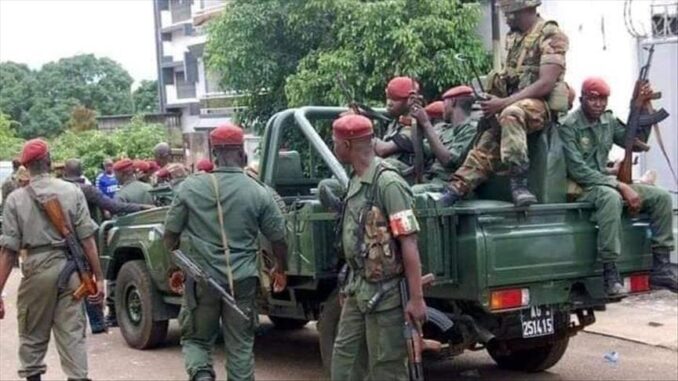 At the opening of the ECOWAS virtual summit on Wednesday, Ghana's President Nana Akufo-Addo described the coup led by Special Forces led by Colonel Mamady Doumbouya as a "clear violation" of the ECOWAS charter of good governance and "an unfortunate and regrettable incident. By Sunday, ECOWAS had already condemned the military takeover and the arrest of President Alpha Conde.
Minimal sanctions have been taken against Guinea for the time being. Of course, ECOWAS "reaffirms its unreserved opposition to any political change by unconstitutional means" and "condemns in the strongest terms this coup de force. Guinea is therefore suspended, but avoids economic measures, such as stopping trade or closing borders. The organization has also not decided on individual sanctions – asset freezes or travel bans – against the coup leaders.
While the outcome of events remains unclear, ECOWAS is sending a delegation to Guinea on Thursday to meet with junta officials. One of the issues to be discussed is the fate of Alpha Conde. The organization is once again demanding "respect for the physical integrity" and "the immediate and unconditional release" of the overthrown president.