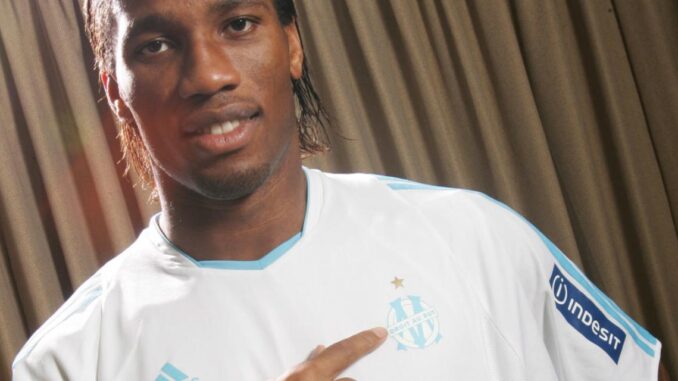 Sports and cultural legends will compete in a soccer match to benefit children's education in Côte d'Ivoire.
Ivorian striker Didier Drogba will return to the Stade Velodrome in Marseille, the venue of his first European exploits, on October 13, 17 years after his departure and three years after his retirement. It will be on the occasion of a charity match organized for the benefit of children's education in Côte d'Ivoire
This prestigious charity match, called "Heroes' Match", will pit two exceptional teams made up of sports and cultural personalities against each other: the "Team Unicef" and the "Team OM Legends".
Coached by coach Jean-Pierre Papin, "Team OM Legends" will bring together many former Marseille glories who have come out of retirement for this occasion.
There will be legends like the Ivorian striker Didier Drogba, who will return to the Stade Vélodrome in Marseille. Led by coach Arsène Wenger, the "Team Unicef" will bring together a mix of celebrities, sportsmen and footballers, including the French-American former professional basketball player Tony Parker, the coach and former French footballer Robert Pirès and Eric Abidal, former French professional footballer.
This sporting event aims to "improve access to education for children in Côte d'Ivoire," as noted by the site So Foot. An online raffle will be organized to allow spectators to win prizes, including an Olympique de Marseille jersey by Dider Drogba, a work of art by sculptor Richard Orlinski or a kimono by French judoka Teddy Riner, 32, who won 10 gold medals at the World Championships, the first and only judoka to do so, and three Olympic gold medals. He also won five gold medals at the European Championships.
The "Match of Heroes" will be followed by a prestigious dinner with the various partners and sponsors of this sporting event. The "Match of Heroes" is organized by Unicef France, with the support of Orange, the Didier Drogba Foundation, the Olympique de Marseille and the OM Foundation.