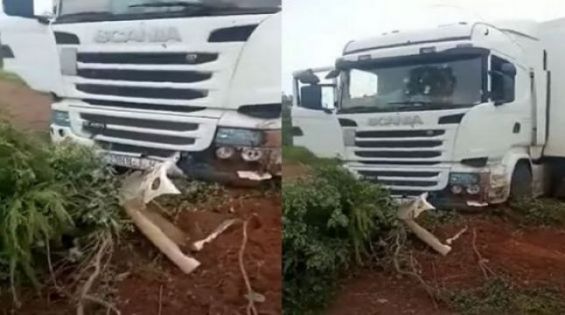 Mali strongly condemned "the cowardly" shooting to death of two Moroccan truck drivers 300 kilometers away from Bamako.
In a statement issued by Mali's foreign ministry, authorities expressed condolences to the families of the victims and swift recovery to the injured.
The unidentified attackers had military communication gadgets and bullet proof vests, witnesses told Moroccan diplomatic sources.
Morocco had asked Malian authorities to open an investigation into the attack which many analysts in Morocco blame on Algeria and its Polisario proxies.
Mali's foreign minister Aboulaye Diop "expressed the commitment of the Malian authorities to do everything possible to find the culprits and bring them to justice."
Moroccan military page FAR Maroc, believed to be well informed in defense matters, said the attack was perpetrated by Polisario elements.
The attackers escaped after their cowardly attack leaving cargo untouched.