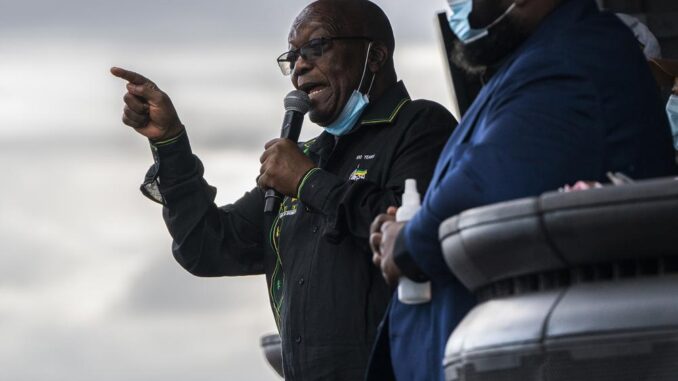 The health of former South African President Jacob Zuma, 79, who was absent Tuesday at the resumption of his corruption trial and was granted medical parole in a separate case, was at the center of the debate.
Since his hospitalization in August, a month after he began serving a prison sentence for contempt, no information has been released about his health, except that he has undergone several surgeries.
"Attendance in court is not optional," the representative of the public prosecutor's office curtly reminded the audience at the opening of the court hearing in Pietermaritzburg (East), which was broadcast on television. "There is no reason why he should not be here today," he said, demanding that Mr. Zuma's medical file be transmitted to the court.
This hearing had been postponed in early September. In the meantime, a medical team appointed by the state, after examining his file, declared Mr. Zuma fit to appear in court.
The former president faces 16 counts of fraud, bribery and racketeering in a 1999 bribery scheme involving French arms giant Thales, which is also charged with corruption and money laundering.
Recalling that a criminal trial cannot take place without a defendant, Judge Piet Koen asked Jacob Zuma's counsel to justify their client's absence. "I am desperate to continue this trial," the judge said.
The defense categorically refused to disclose his medical records.