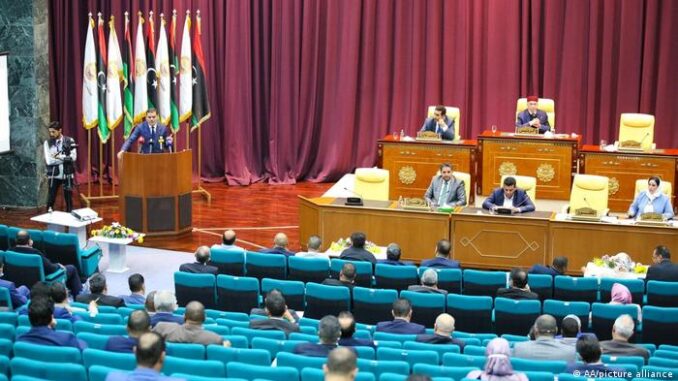 With only three months to go before the general elections scheduled for December 24, the Libyan parliament voted a motion of no confidence in the transitional government of Abdel Hamid Dbeibah on Tuesday, September 21, a further complication after the High State Council's request on Monday to postpone the presidential elections and hold only legislative elections at the end of the year.
Tensions between the two rival camps in the East and West have resurfaced, threatening the organization of the elections.
Eighty-nine of the 113 deputies present voted for this motion of no confidence, which puts an end to the transitional government that will have lasted only six months. The government will remain in place to "expedite current affairs".
Abdel Hamid Dbeibah is accused by many MPs of having squandered public money by spending a huge budget in 6 months. He is also accused of appointing diplomats, some of whom are members of his family.
The vote took place during a closed session on Tuesday morning in Tobruk in the presence of Aguila Saleh, the parliament speaker, an ally of Marshal Khalifa Haftar.
The move comes less than 24 hours after the Islamist-led High Council of State called for a one-year delay in the presidential election.
The Islamist movements refuse to allow Marshal Haftar or his son, also a soldier, to run for president.