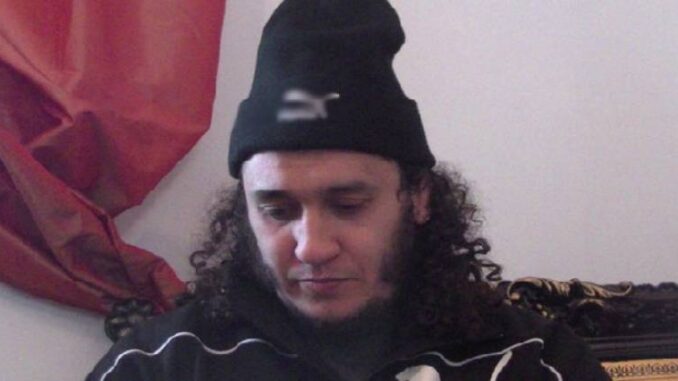 Germany-based Islamic extremist Mohamed Hajib, who calls for rebellion against Morocco's institutions and spreads messages and incites violence and terrorism on social media, is suffering from paranoia.
A video on Youtube shows Hajib in a state that is worst that paranoia. He was disillusioned by false beliefs based on wrong conclusions concerning reality on the ground.
Hajib accuses Morocco of propagating Covid-19 at mosques and will not stop swearing that to purport this was true.
Hajib also claims that he foresaw the death of Adnane, a kid from Tangier, who in fact was killed by a 24-year-old man who acknowledged committing rape and homicide and received capital punishment.
He also claims that floods in Tangier left 28 people dead alleging that in comparison there have been no deaths due to Germany's torrential rain. In fact, floods killed at least 93 people in Germany.
In his speeches, he conflates between the victims of accidents and terrorism.
He denies the killing of a French teacher by a Chechen young man and denies the killings of Vienna.
Hajib does not stop denigrating the latest elections in Morocco, which were recognized as fair by foreign observers and institutions.
Hajib actually aspires to be the next Osama Bin laden. He claims to have made a clean break with his extremist past but will not stop spreading threats on social media as well as calls for martyrdom. He represents a real threat for the countries of what he calls "infidels", including Germany.