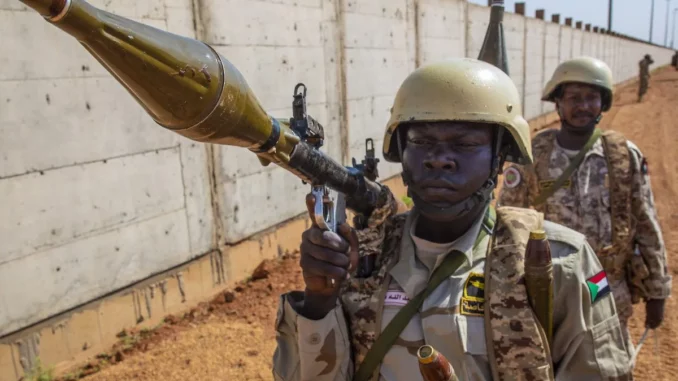 Five Sudanese intelligence officers were killed Tuesday in a raid targeting a cell linked to the Islamic state group (ISIS) in the capital Khartoum, Middle East Monitor (MEMO) reports.
The slain military men include two officers and three non-commissioned officers the media outlet notes, citing the General Intelligence Agency.
The operation was launched after tipoff on the presence of a terrorist cell linked to the global terror group. 11 multi-national terrorists were arrested while four foreign terrorists managed to escape, the agency reportedly said.
In a separate operation, three officers, a captain, a lieutenant, and a non-commissioned officer, were reportedly killed in the city of Jabra, after raiding a house linked to Isis. The militants, a security source said, had opened fire at the security forces who were not adequately armed.
Several fighters of the terror group have also been arrested while an undetermined number of them have managed to flee.