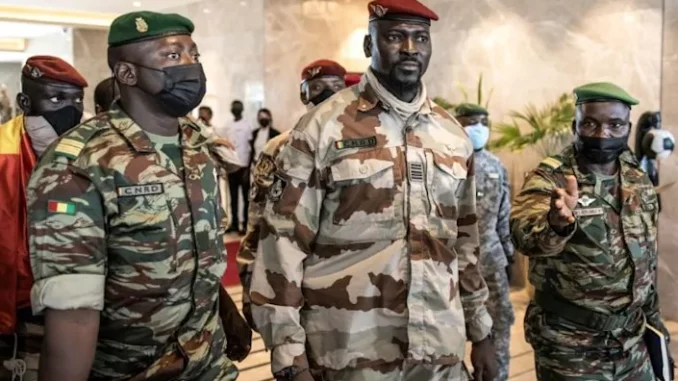 The head of Guinea's ruling junta, Colonel Mamady Doumbouya, was sworn in as transitional president on Friday at the Mohammed-V Palace in Conakry.
Mamady Doumbouya, commander of the special forces that overthrew President Alpha Conde on September 5, thus formally takes office for an indefinite period before a return of civilians to lead this troubled West African country, which is poor despite its significant mineral and water resources.
The new interim president spoke of his "commitment" that neither he nor any member of the junta would stand in any future elections that the military have promised to organise after a transition period.
His administration's mission is to "refound the state" he said, by drafting a new constitution, fighting corruption, reforming the electoral system and then organizing "free, credible and transparent" elections.
The colonel and the military committee set up after the putsch to run the country had affirmed their desire to organize free and democratic elections at the end of a transition period, but did not determine the duration of this period, despite pressure from the Economic Community of West African States (ECOWAS).
The junta has since published a "charter", a kind of fundamental act of the transition, which confirms Colonel Doumbouya as the new strong man of Guinea.