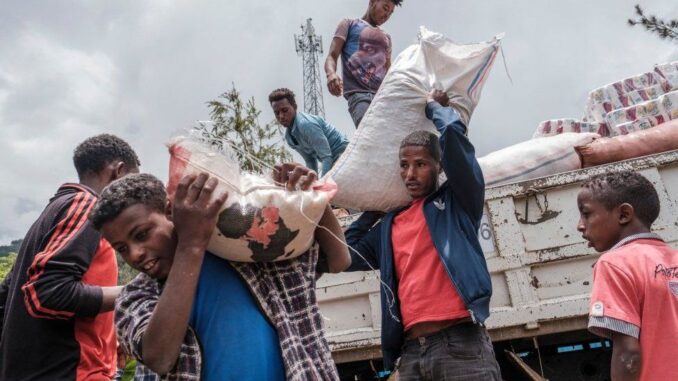 Ethiopia will expel seven UN officials, the Foreign ministry in Addis Ababa said on Thursday. The diplomats have been declared persona non grata by the government and must leave the capital within three days. Accused of interfering in the country's internal affairs, they are above all paying the price of the tug of war between the government and humanitarian organizations, which are alarmed by the situation in Tigray province.
The UNICEF representative in Ethiopia, five diplomats from the UN Humanitarian Coordination Office, and an official from the UN High Commission for Human Rights will have to leave the Ethiopian capital by Sunday.
This spectacular expulsion is the result of several months of escalation between, on the one hand, an inflexible Ethiopian government and, on the other hand, a humanitarian community increasingly frustrated by the lack of access to Tigray province.
Secretary-General António Guterres said it was engaging with the government "in the expectation" the affected staff could "continue their important work".
Washington has condemned "in the strongest possible terms" Ethiopia's "unprecedented" decision. White House Press Secretary Jen Psaki said the US "will not hesitate" to impose sanctions against "those who obstruct humanitarian assistance".