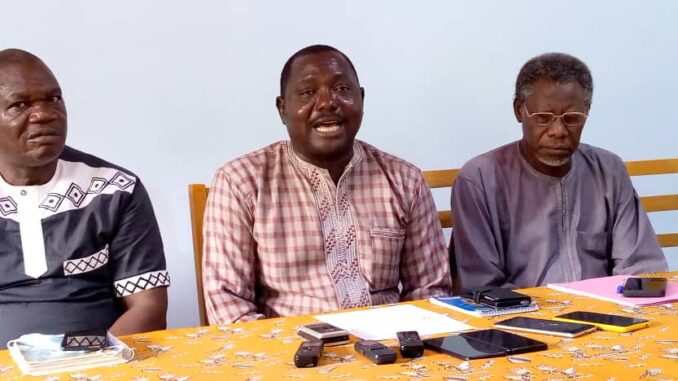 The leaders of the Chadian political platform Wakit Tamma have been arrested and are being held in custody at the premises of the Coordination of Judicial Police, the Chadian Convention for the Defense of Human Rights (CTDDH) said, in a statement released on Monday, October 11.
The spokespersons of the Wakit Tamma platform, Barka Michel, Dr. Sitack Yombatina Béni and Marting Félix Kodjiga were interviewed by the judicial police and then held in custody in this structure. This situation follows a complaint from the Ministry of Public Security and Immigration.
They are accused of the offence of disturbing public order and destroying public property.
Chad Infos reports that sources within the Coordination of Citizen Actions say they will be presented to the prosecutor this Tuesday, October 12.
As for lawyers Max Loalngar and Koudé Mbainaissem, who are also being prosecuted, they have been summoned to appear before the Bar Council because of their status.
The Chadian Convention for the Defense of Human Rights (CTDDH) believes that the march of October 9, 2021, organized by Wakit Tamma, which was nipped in the bud by the police, could not logically lead to public order disturbances because it did not take place, according to the government.
The CTDDH demands the immediate and unconditional release of the arrested persons, judging their arbitrary arrest.