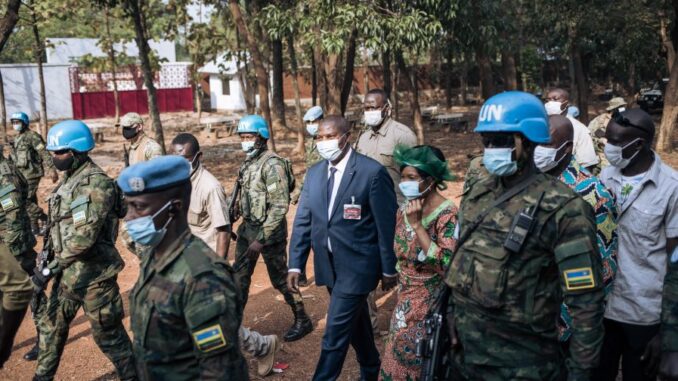 The coalition of the democratic opposition in the Central African Republic (COD 2020) announced this week its withdrawal from the preparatory Committee for the Republican Dialogue announced by President Faustin Archange Touadéra.
According to COD 2020 President Cyriaque Gondha, this decision is linked to the revival of the procedure for lifting the parliamentary immunity of three elected opposition members: Martin Ziguele, president of the Movement for the Liberation of the Central African People (MLPC), Anicet Georges Dologuele, president of the Union for Central African Renewal (URCA), and Simplice Aurelien Zingas, a close associate of former president Francois Bozize, who led the country from 2003 to 2013.
The MPs are accused of colluding with Bozize in what Central African authorities have described as a coup attempt in 2020. In September, a meeting in Rome, Italy, brought together representatives of the Central African government, members of the opposition and civil society. It resulted in an agreement in principle between the various parties.
With the exception of the armed groups, all of these entities were committed to meeting around the table at the Republican Dialogue scheduled for the end of this year.
However, for the president of COD 2020, Cyriaque Gondha, the revival by the president of the National Assembly of the procedure begun in April against the three opposition deputies calls into question the government's desire to make peace. Hence the coalition's decision to withdraw from the dialogue.
The Central African government has not yet reacted to this announcement by the opposition, which now represents another equation for the authorities in Bangui to resolve.