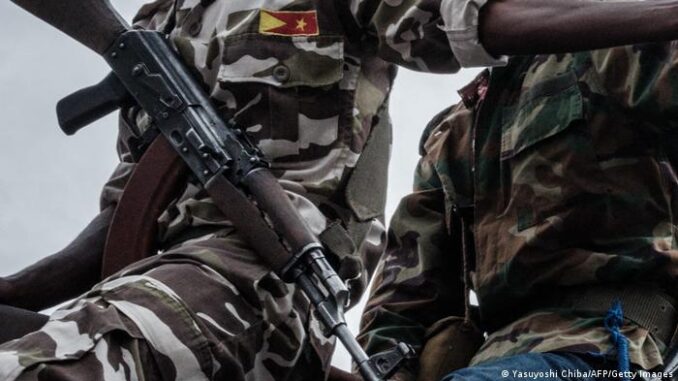 The Ethiopian government declared a nationwide state of emergency on Tuesday and ordered residents of Addis Ababa to prepare to defend their neighbourhoods, stoking fears that Tigray 'rebels would push into the capital.
The Tigray People's Liberation Front (TPLF) announced on Saturday that it had taken Dessie and on Sunday that it had taken Kombolcha, two towns in Tigray's neighbouring Amhara region, located at a road junction 400 kilometers north of Addis Ababa.
The government has denied having lost control of these towns, but if confirmed, their capture by the rebels would mark a major new stage in the year-long conflict between them and pro-government troops.
Communications are cut off in much of northern Ethiopia and journalists' access is restricted, making independent verification of positions on the ground difficult.
According to the state-owned Fana Broadcasting Corporate, the state of emergency "is aimed at protecting civilians from atrocities committed by the terrorist group TPLF in several parts of the country."
The restrictions include a curfew, road closures and searches of "anyone suspected of collaborating with terrorist groups," Fana BC said.
Authorities will be allowed to draft "any citizen of fighting age who owns a weapon" or suspend any media outlet suspected of providing "direct or indirect moral support" to the TPLF, the media outlet added.
Lawmakers must approve the measure within 24 hours.
On Tuesday evening, UN chief Antonio Guterres reiterated his call for "an immediate cessation of hostilities and unhindered humanitarian access to provide urgent life-saving assistance," according to his spokesman, pleading for an "inclusive" national dialogue.
European top diplomat Josep Borrell was "alarmed" by the declaration of a state of emergency, saying it "will only drag the country and its citizens further into civil war and disintegration."
U.S. envoy to the Horn of Africa Jeffrey Feltman had earlier said Washington opposed "any movement by the TPLF towards Addis Ababa or any action to lay siege to Addis."
The U.S. Embassy issued a message advising its citizens not to travel to Ethiopia and "those currently in Ethiopia to prepare to leave the country."