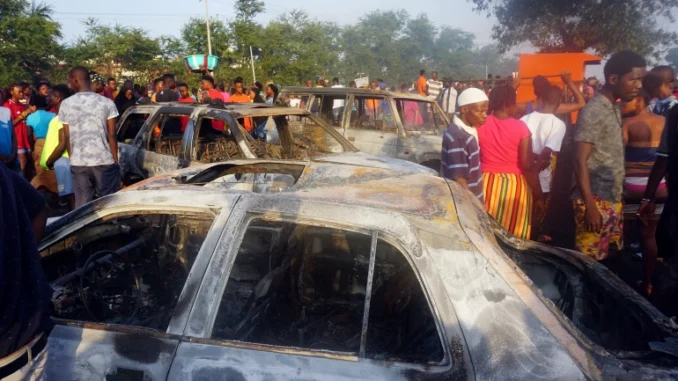 An explosion involving a tanker truck has killed dozens of people in Sierra Leone Saturday.
The state-run central morgue in the capital, Freetown, said it had received 91 bodies in the early hours of Saturday. The director of the morgue, Sinneh Kamara, confirmed this to Reuters news agency.
Images shared on social networks show several badly burned victims lying in the streets as fire ravaged nearby stores and homes.
"The videos and photos circulating on social networks are heartbreaking," said Yvonne Aki-Sawyerr, mayor of the port city. "There are rumors that more than 100 people have lost their lives."
The explosion occurred after a collision involving a tanker truck carrying fuel. Numerous casualties included those who had massed to retrieve the fuel that was leaking from the ruptured vehicle.