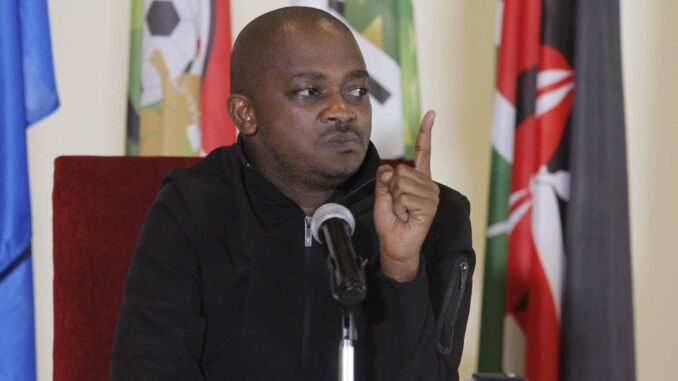 Nick Mwenda, the head of the Kenya Football Federation (FKF), which has been placed under trusteeship on corruption charges, has been arrested, police sources said.
He was arrested by police at a Nairobi hotel a day after the Kenyan government appointed an interim committee to run the federation after an investigation revealed it had embezzled funds from the government and other sponsors, which the FKF disputes.
Headed by Nick Mwendwa, 41, since 2016, the FKF has been the target of controversy and accusations of wrongdoing in recent years. "He has been arrested and is being questioned at our headquarters," said George Kinoti, head of police criminal investigations.
Sports Minister Amina Mohamed announced on Thursday that FKF would be placed under trusteeship and appointed an interim committee chaired by a former judge to manage it for a period of six months.
However, the International Football Federation (FIFA) warned Kenya that it could be suspended if the decision was not reconsidered. As the decision "is clearly contrary" to the principle that the federations should run their affairs independently and free from the influence of third parties.