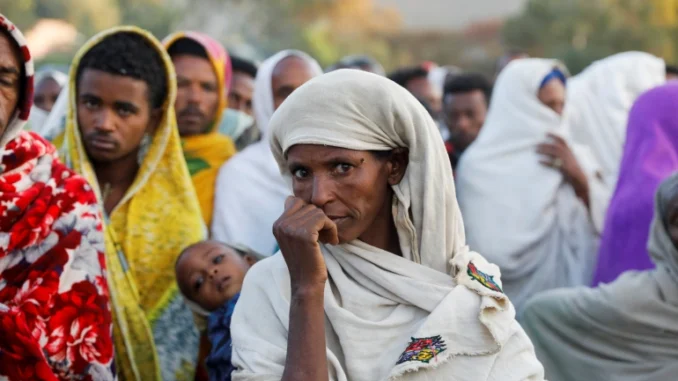 The U.S. Treasury Department's Office of Foreign Assets Control (OFAC) sanctioned four entities and two individuals on November 12 in connection with the humanitarian crisis in Ethiopia.
"We condemn the continued role played by Eritrean actors contributing to the violence in northern Ethiopia, which has undermined the stability and integrity of the state and resulted in a humanitarian catastrophe," OFAC Director Andrea M. Gacki said in a statement.
OFAC is the federal agency responsible for implementing and enforcing economic sanctions on behalf of the U.S. government. The sanctions target Eritrean actors who the U.S. government believes contributed to the crisis.
All of their assets and interests in the United States, or under the control of U.S. persons, are blocked and must be reported to OFAC. These measures are part of an executive order that President Joe Biden signed on September 17, 2021. According to Treasury, they are not aimed at the people of Ethiopia or Eritrea.
Among the entities targeted by the sanctions are the Eritrean Defense Forces, the People's Front for Democracy and Justice (PFDJ), led by Eritrean President Isaias Afwerki. It is the only legal political party in Eritrea.
Those sanctioned are Abraha Kassa Nemariam, head of Eritrea's National Security Bureau, Hagos Ghebrehiwet Kidan, PFDJ's economic advisor and managing director of Red Sea Trading Corporation (RSTC). He is accused of providing material assistance to the PFDJ.
From Washington's perspective, the ongoing conflict threatens the integrity of the Ethiopian state and risks undermining regional stability.