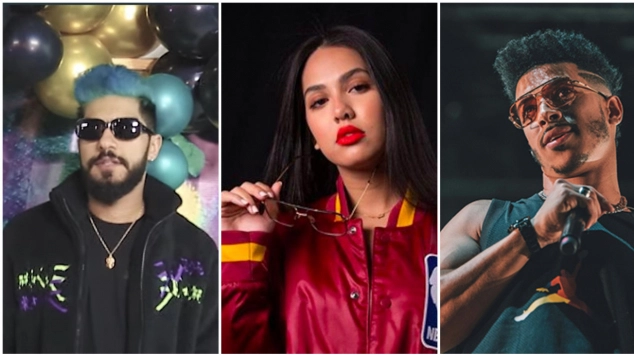 Moroccan singers Dizzy Dros, Manal Benchlikha, and ElGrande Toto were awarded at the All Africa Music Awards (AFRIMA Awards 2021).
This awards ceremony of the AFRIMA, considered since 2014 as the ultimate recognition of African music at the global level, took place on Sunday in Nigeria's Lagos.
Dizzy Dros won the award for best male artist from North Africa while ElGrande Toto received the award for the most promising African artist.
As for pop singer and composer Manal Benchlikha, she was crowned, for the second time, best female artist in North Africa.
Graduated in auditing and management control from the National School of Commerce and Management (ENCG) in Marrakech, this young artist made her debut on YouTube making covers.
Her first single "Denia", sung in Arabic, earned her the award for "Best Female Artist of North Africa" at the 2015 Africa Music Awards.
Morocco was strongly represented in Lagos with eleven artists nominated for the AFRIMA Awards 2021 for North Africa, according to the list published by the African Union Commission (AUC) and the International Committee of the AFRIMA.
The biggest winner of the night was Malian Ibaone, who won four awards – Album of the Year, African Male Artiste in Inspirational Music, Best Song Writer, and Best Male Artiste from Western Africa.
Nigerian Wizkid won three awards out of the four nominations he got in this year's AFRIMA; Best Song of the Year and Best African Collaborations and Best Artiste of the Year award.
Kenyan singer Shanah Manjeru became, at 13, the youngest winner at the awards after taking home the award for the Best African Female Artiste in Inspirational Music
The AFRIMA Awards 2021 gala was broadcast live on 84 television stations in 109 countries from Lagos.