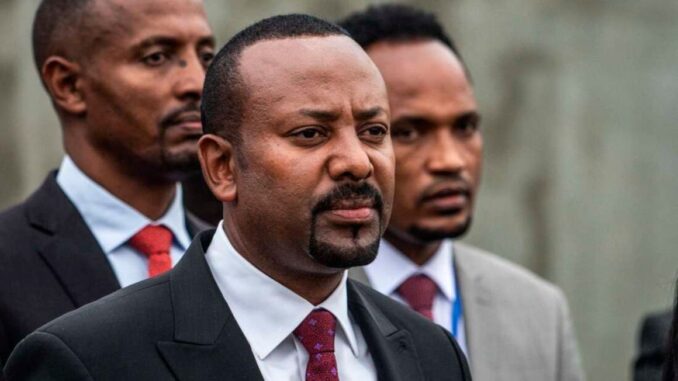 With the coalition of Tigrayan and Oromo rebels less than 200 km from the Ethiopian capital, Prime Minister Abiy Ahmed announced that he would personally go to the front line to lead the defense of the capital.
It was at the end of a meeting of the executive committee of his party, the Prosperity Party, that Prime Minister Abiy Ahmed announced that from this Tuesday, November 23, he would be personally "mobilized on the front to lead the armed forces. "Those who want to be among the children of Ethiopia hailed by history, stand up today for your country!" he said.
After declaring a state of emergency on November 2, former soldier Abiy Ahmed has chosen to use a very nationalistic discourse, recalling the warrior oaths of Ethiopia's former emperors. And this while the coalition of Oromo and Tigrayan rebels, who have sworn to depose him, say they are advancing towards Addis Ababa and have taken the town of Shewa Robit, 200 kilometers from the capital.
For his part, the Ethiopian Minister of Defence, Abraham Belay, also announced that the armed forces would now be engaged "in a different action", but without further details. "We cannot continue like this," he said.