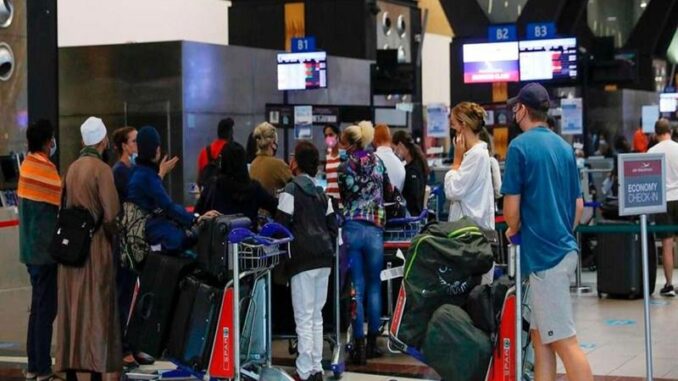 South Africa, where the new Covid-19 variant called Omicron has been detected, said on Monday it was "sad" and "unfortunate" that some African countries were following the panic and imposing travel restrictions on the continent.
The announcement on Thursday by scientists in the southern African country that they had detected the variant provoked a reaction from many countries such as France, the United States and the Philippines: within hours, they decided to ban travellers from the region from their territory.
"It is very unfortunate, unfortunate, and I would even say sad that African countries have imposed travel restrictions," said Foreign Affairs spokesperson Clayson Monyela, during an online press conference organised by the Ministry of Health.
After Mauritius, the Seychelles and Rwanda, Gabon announced on Monday a ban on entry to the country for travellers from eight southern African countries.
Angola had previously cancelled flights with Mozambique, Namibia and South Africa until further notice. Cyril Ramaphosa on Sunday demanded the "immediate and urgent lifting" of the restrictions, saying they lacked "scientific justification".
Malawi's president, Lazarus Chakwera, accused Western countries of "Afrophobia". Botswana, where the variant was first "reported", according to scientists, also warned against "geopolitisation" of the virus. Namibian President Hage Geingob praised the scientists in South Africa, who "unwittingly brought the heat" on the country.
There are still many uncertainties about the danger and transmissibility of the variant with multiple mutations. But experts fear that it is highly contagious and escapes parts of the immune system.