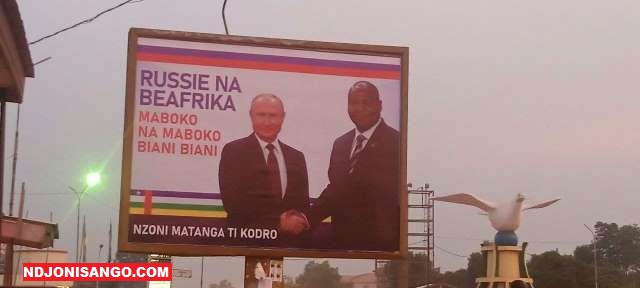 Cooperation between the Central African Republic and Russia has several faces: economic, military, but also academic with the widespread teaching of Russian in the country's universities. A subject raised between Presidents Vladimir Putin and Faustin Ange Touadéra during a telephone exchange.
No more Spanish, welcome Russian! At the start of the 2022 academic year, the Cyrillic alphabet will become compulsory for students in Central Africa from the first year of university. The Russian press is reporting on this. The programmes are currently being drawn up and it is to be expected that teachers will be sent from Moscow to Bangui. This will undoubtedly be on the agenda of the meeting between the education ministers of the two countries. It is scheduled to take place in the Russian capital in January.
This Monday 29 November, the Kremlin also made it known. Vladimir Putin exchanged phone calls with Faustin Ange Touadéra, a way to support the closeness between the two men, and to underline that the Russian president congratulated his counterpart on the occasion of the Independence Day of December 1st.