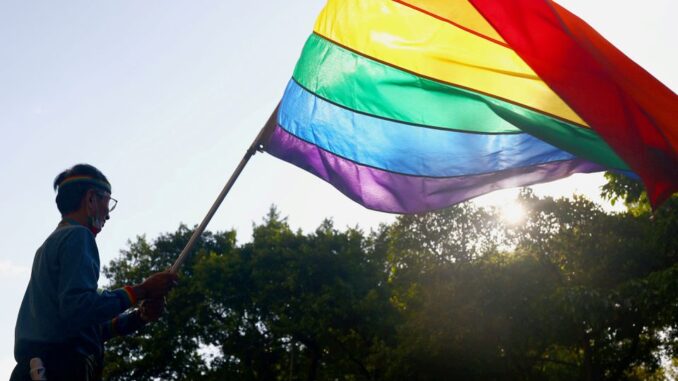 Botswana's judiciary upheld its decision to decriminalise homosexuality on Monday, rejecting an appeal filed by the landlocked southern African country's conservative government.
"The application on appeal is dismissed," the High Court said in its ruling.
In 2016, the court in Botswana's capital Gaborone ordered that laws punishing same-sex relationships be amended, calling them "relics of the Victorian (British) era" that "oppress a minority".
The ruling, hailed as "historic" internationally, was eagerly awaited across the African continent where homosexuality remains illegal in more than half of sub-Saharan countries.
But the government appealed the decision in October, saying the "political issue" should be decided by parliament, not the courts.
Botswana's gay citizens have long lived in "constant fear of being discovered or arrested," said Judge Ian Kirby as he read out his ruling. "This has sometimes led to depression, suicidal behaviour, alcoholism or drug addiction," he lamented.
Botswana is one of the few African countries to have decriminalised homosexuality. The others are Lesotho, Mozambique, Angola and the Seychelles. South Africa is the only African country that allows gay marriage, which was legalized in 2006.