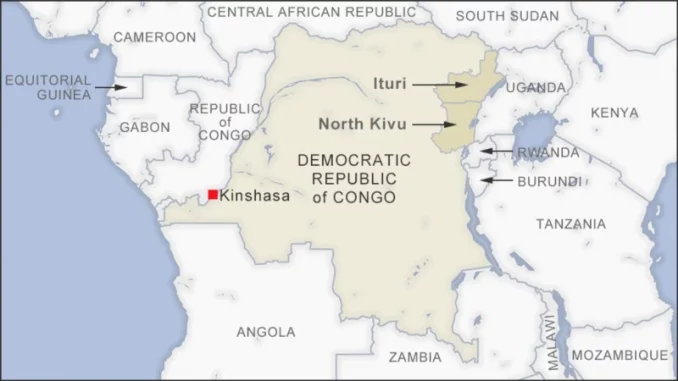 The Congolese and Ugandan armies, engaged since November 30 in a joint operation against the ADF (Allied Democratic Forces) in eastern DRC, announced the destruction of new rebel "strongholds" and the arrest of 35 of them in Ituri.
After rehabilitating roads to facilitate troop movements, the armed forces of the DRC (FARDC) and Uganda (UPDF) "went on the offensive" and bombed "new enemy camps identified in the territory of Beni (North Kivu) and in the province of Ituri," according to a joint statement tweeted on Sunday by the Congolese army.
In Beni, the joint forces launched operations in the north of the Virunga Park after shelling "enemy positions" in Kambi Yajua, Tondoli and Kahinama, the text said.
In Ituri, the bombardments destroyed "ADF and allied strongholds" in Madina 3, Bantonga, Kitumba and Mulangu, while "the offensive launched on 13, 14 and 15 December reported the capture of 35 ADF terrorists" in several villages in the Irumu territory, the statement said.
The Ugandan army, for its part, in a text published on Saturday on the Ministry of Defense website, said that operations would "intensify in different sectors, now that the terrorists have been dislodged from their former strongholds.
In an initial assessment of the operations, the two armies reported on December 11 that 34 rebels had been arrested, "4 enemy bivouacs destroyed" and "31 Congolese hostages freed. No reports of deaths or injuries have been released to date.