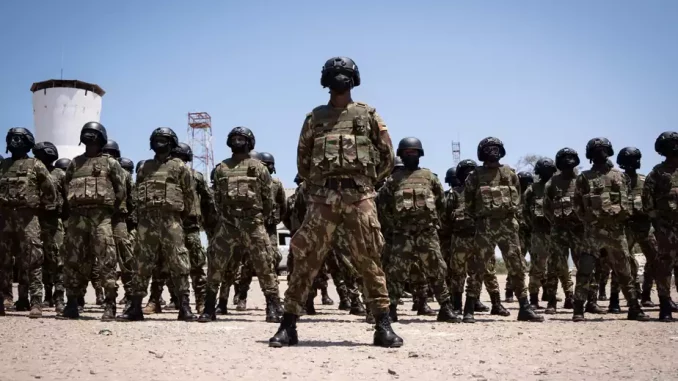 The Mozambican army, backed by soldiers from allied African forces, attacked a rebel base and killed 10 insurgents in northern Mozambique, the Defense Ministry said.
The gas-rich, Muslim-majority province of Cabo Delgado in the northeast has been the scene of a jihadist insurgency since 2017 that has killed at least 3,500 people and forced nearly 820,000 residents to flee their homes.
Since July, more than 3,000 African soldiers – including South Africans and Rwandans – and European and American instructors have been supporting and training the Mozambican army, which has been overwhelmed by the insurgents
On Sunday, Mozambican and allied forces "attacked a terrorist base in (the district of) Macomia and shot dead ten terrorists," Mozambican Defense Minister Cristovao Chume said Monday night.
Since early December, jihadists have attacked several villages in the Macomia district of Cabo Delgado province.
"The situation is worrying", but "our forces are on the ground and in the coming weeks we will achieve positive results", the minister assured.
Mozambican President Filipe Nyusi recently claimed that "the number of terrorist attacks" could be "reduced by three" in Mozambique in 2021, compared to the previous year, thanks in particular to "military cooperation" with Rwanda and the 16 countries of the SADC (Southern African Development Community).