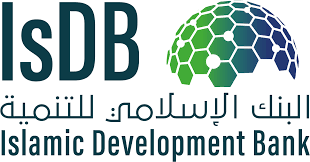 As a strategic partner of several countries on the continent, the IsDB provides significant financing for infrastructure projects in Africa. For its 2021 closing, the institution announced road investments on the continent.
The Board of Directors of the Islamic Development Bank (IsDB) approved last December 18 the disbursement of $371 million to back road projects in five African countries, Ecofin Agency reports.
"In its 343rd meeting on 18 December, chaired by IsDB President and Chairman of the Board, Muhammad Al Jasser, the Board of Executive Directors of the Bank, approved $1.394 billion of funding for new development projects in member countries located in Asia, Africa, and Europe," the institution said.
Senegal received €100 million ($113 million) for the second phase of the Regional Express Train (TER), expected to cover 19km. The first 36km line built as part of this project became operational on December 27, after several delays.
This infrastructure, which interconnects downtown Dakar with Blaise Diagne International Airport (located about 57 km away), was designed to meet the growing demand for urban traffic. It will reduce "travel time from 1.5 to 0.5 hours, reducing operating costs and air pollution," IsDB said.
About €159.56 million will be used for the construction of the Labé-Mali road in the northern part of Guinea. Co-financed by the IsDB and the African Development Bank, this project aims to interconnect these localities with high agricultural, tourism, and mining potential. The Labé-Mali road (120 km) will facilitate the carriage of agricultural and mining products to consumer markets. It will also give a new impetus to tourism activities in these areas.
The Gambia was granted a loan of $14 million to finance the extension and upgrading of the Bertil-Harding highway. The 22 km road is a vital link between Old Jeshwang (a suburb of the capital) and Banjul International Airport. Other investors, including the Abu Dhabi Fund for Development, the Arab Bank for Economic Development in Africa, the Kuwait Fund for Arab Economic Development, and the Gambian government also backed the project. In addition to facilitating urban mobility, this project will support trade, tourism, and agriculture in the country.
For Sierra Leone, IsDB approved $40.98 million for the RRM project, which aims to "improve regional integration roads." Technical details of the project were not disclosed.
The institution also granted €20.49 million to Niger to finance the Dogondoutchi – Kurdula road project, a locality on the border with Nigeria. According to the IsDB, "the project will contribute to the socio-economic development of Niger, reduce the travel costs and travel time and increase access to social amenities."