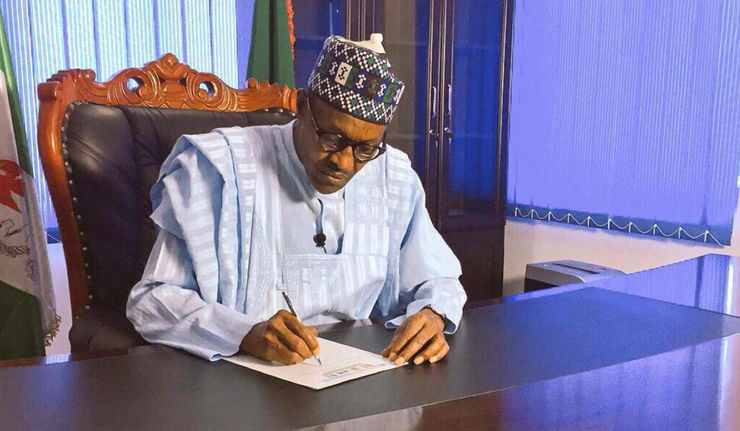 Nigerian President Muhammadu Buhari has rejected a bill to amend the electoral Code, saying its enactment would cause unrest among political parties. The president's decision has provoked strong reactions from civil society, opinion leaders and the general public.
The bill contained innovative provisions to reduce electoral fraud. In particular, it would allow for the electronic transmission of election results and impose direct primaries within political parties. The idea, according to its sponsors, is to eliminate the sponsorship system that facilitates the imposition of candidates on political parties.
After its passage through both houses of the federal parliament, the constitution gave the president 30 days to sign the bill into law.
President Buhari sent a letter to parliament justifying his refusal to ratify the bill.
Ahmed Lawal, the Senate president, read the letter from the head of state to the senators.
"The organization of direct primaries in more than 8,000 constituencies in the country will be a difficult problem for political parties and the supervision of these elections by INEC will be costly. In addition to these reported problems, organizing and supervising primaries poses major security challenges," the president argued.