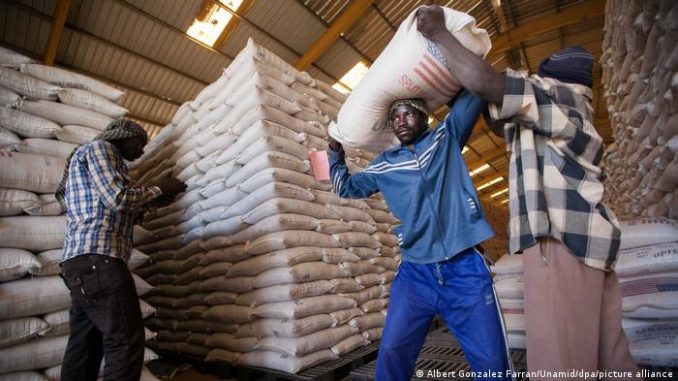 A new illustration of the outbreak of violence in Darfur, Sudan: an armed group attacked a World Food Program warehouse on Tuesday evening, December 28. This happened in El Fasher, the capital of North Darfur. Hundreds of tons of food products were looted.
Residents of El Fasher first heard heavy gunfire on the evening of Tuesday, December 28. In the aftermath, the local authorities imposed a curfew in the city. And it was only on Wednesday morning that the United Nations (UN) could see the damage.
The attack targeted a World Food Program warehouse containing 1,900 tons of food for the most vulnerable people in Darfur. An audit is underway to determine the extent of the looting. And this attack is not isolated. Last week, UN Secretary-General Antonio Guterres condemned looting and violence near a former UN logistics base in El Fasher, which had just been handed over to local authorities as part of the UNAMID (United Nations-African Union Mission in Darfur) departure plan.
This series of attacks is hampering humanitarian efforts, even though the needs in Darfur have been growing steadily over the past year. The UN estimates that the number of displaced people in Darfur has increased eight fold compared to last year. The Juba agreement, concluded in October 2020, had raised hopes that Darfur would finally be pacified. This is far from being the case.